2020 MN-S Early Learning and Childcare conference a success
Beginning January 31st, the Métis Nation – Saskatchewan hosted the two-day 2020 Early Learning and Childcare Conference:  Who I Am – Awaana Niiya: Strong, Confident Métis.  It was a successful gathering of 160 childcare professionals and early learning educators from all 12 regions across the province. 
Travelling to Saskatoon from Buffalo Narrows, Herb Norton said about the two-day conference: "The Métis Early Childhood Educators have done a lot of information sharing. There was an emphasis on Métis culture. The direction of this conference is a positive step and I give credit to the Métis organization for facilitating this event. I feel that the educators will go back to their communities with helpful, new ideas and will continue to develop their networking contacts".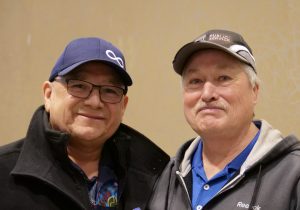 Special thanks to the keynote speaker, Maria Campbell, who told the delegates that working with early learning and childcare "is the most important work of all. There is no leader old or in the future that can replace the kind of leadership that you are doing." Maria Campbell is a distinguished Métis author, playwright, filmmaker and Elder. The conference was honoured to have her present on "The Power of Family".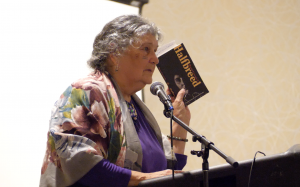 Thank you to our presenters: Elder Norman Fleury, MN-S President Glen McCallum, MN-S Minster of Education Dr. Earl Cook, Saskatoon Police Chief Troy Cooper, Jill Henry, Anne-Marie Rollo, Krystle Pederson, the Dean Smith Band, the St. Michael's School Fiddle Group, the Lii Pchi Daanseur di la Prayrii dancers, Angie Caron, Chandrelle Marshall, Melanie Lynchuk, Arlene Hansen, Gail Gardiner LaFleur, Jason Johson, Marnie Carlson, and Tracy Laverty.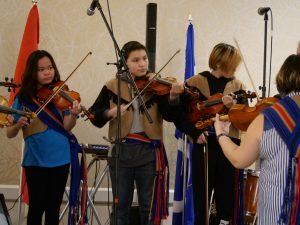 Thank you also to MN-S Minister of Education Dr. Earl Cook, MN-S Director of Early Learning and Childcare Lisa Fleming, the organizing committee, and delegates for all their work in contributing to such an important event.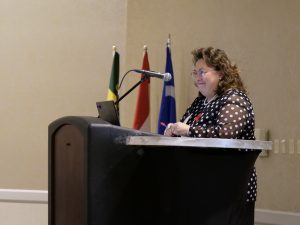 We look forward to sharing the outcomes from this gathering.
The agenda for the conference is available here.