HOUSING
SaskMétis Economic Development Corporation (SMEDCO) is proud to offer the Métis Nation-Saskatchewan First-Time Home Buyers Program (FTHBP) to eligible Métis citizens in Saskatchewan. The program is designed to help Métis citizens overcome the challenge of trying to save sufficient funds that financial institutions require for a down payment to purchase their first home.
Download the Information Sheet & Application Check List
Download the Application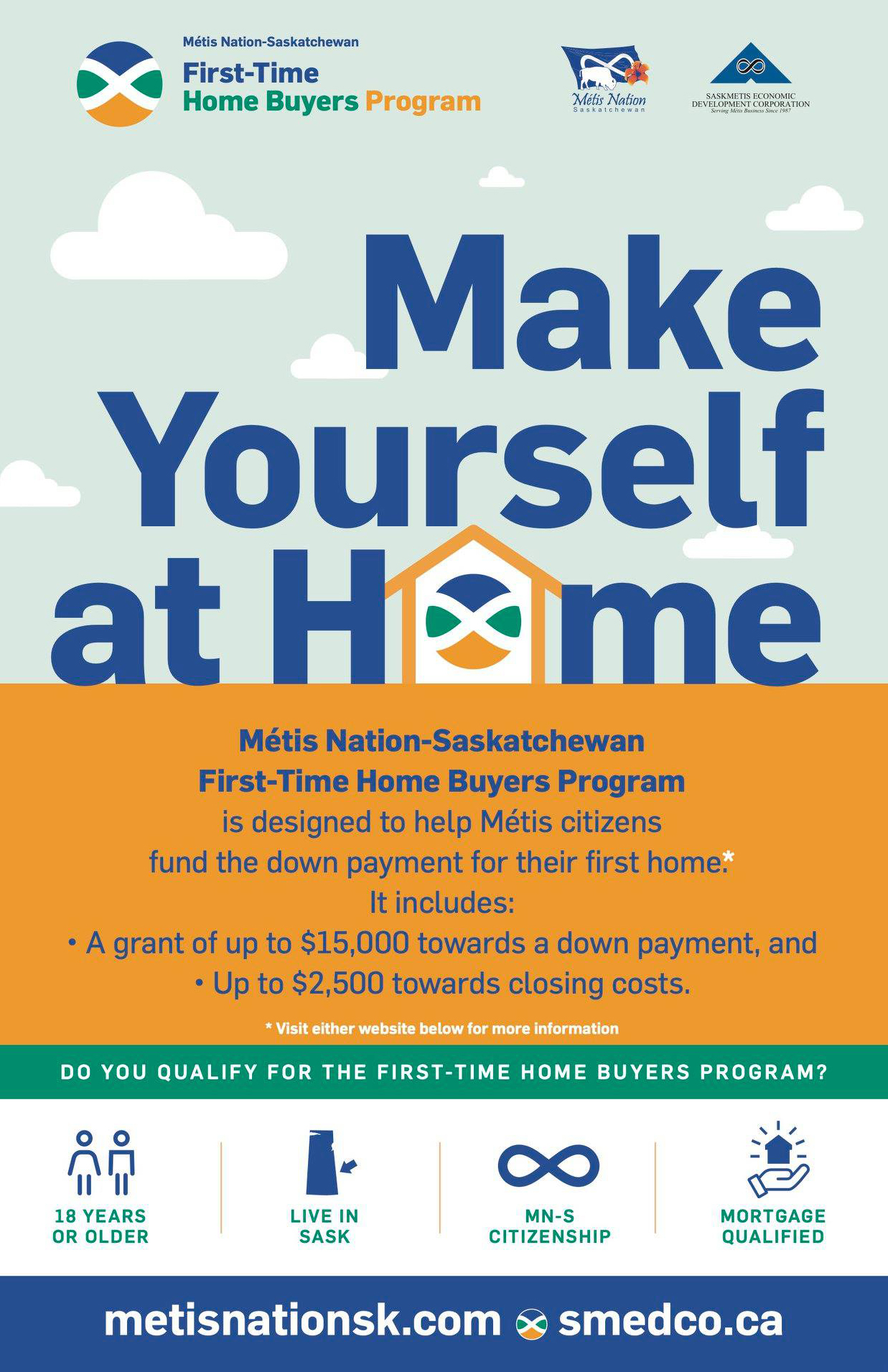 Métis Nation-Saskatchewan EHRRP
Métis Nation-Saskatchewan Emergency Home Renovations and Repair Program (MN-S EHRRP) is a component of the MN-S Housing Strategy. The Provincial Métis Housing Corporation (PMHC) is the delivery agent for the MN-S EHRRP. Download the detailed documents below. Make sure you have signed and dated the application and Asset Declaration Form in pen. Please return your fully completed application to the PMHC office.
Download the Program Guidelines
Download the Application