MN-S proudly supports 'Masked Makers' with significant donation
May 29, 2020 – The COVID-19 pandemic sent everyone spinning, but Métis lawyer, Angela Bishop, saw it as an opportunity and started sewing.  Originally from Green Lake, the Saskatoon-based legal mind, turned her attention to protecting Elders and began making face masks.  She started working on her own but soon reached out for help.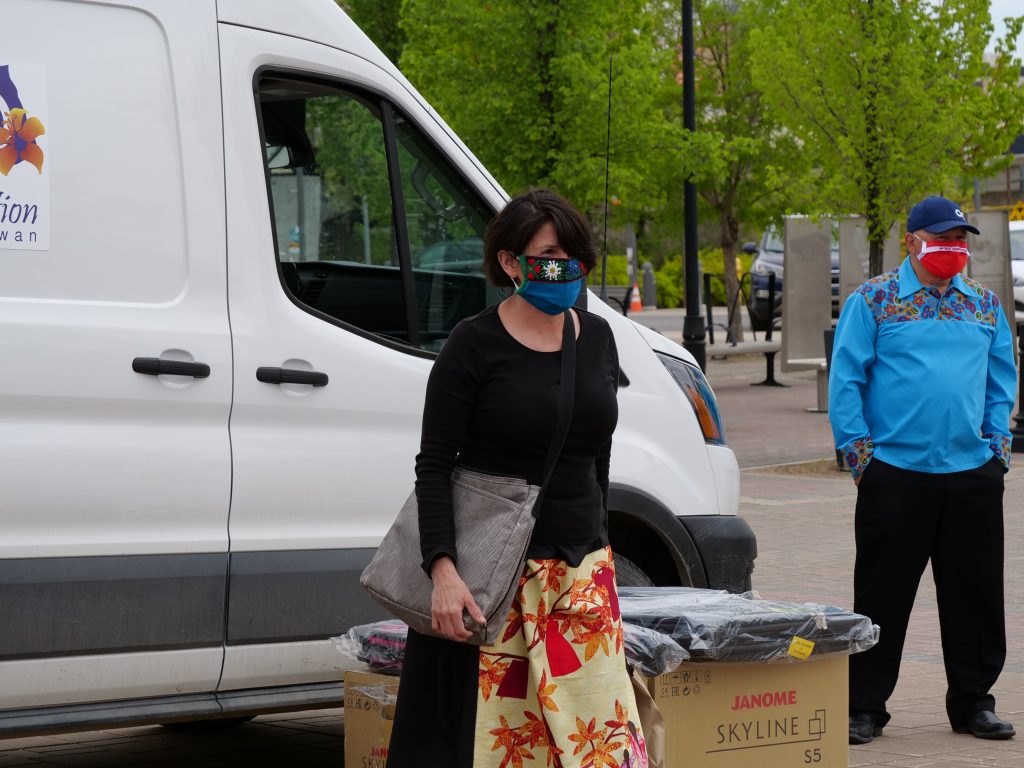 The founder of 'Masked Makers', Bishop has surrounded herself with a group of 15 selfless seamstresses and together, they've managed to create close to 5 thousand face masks in two months. Many have already been distributed to those who need them in our communities.
MN-S has been supporting the group with donations of fabric, implements and poly, and today President Glen McCallum and MN-S Health Minister Marg Friesen were pleased to turn over 15 brand new, industrial style sewing machines to help the 'Masked Makers' continue their efforts with a greater of ease.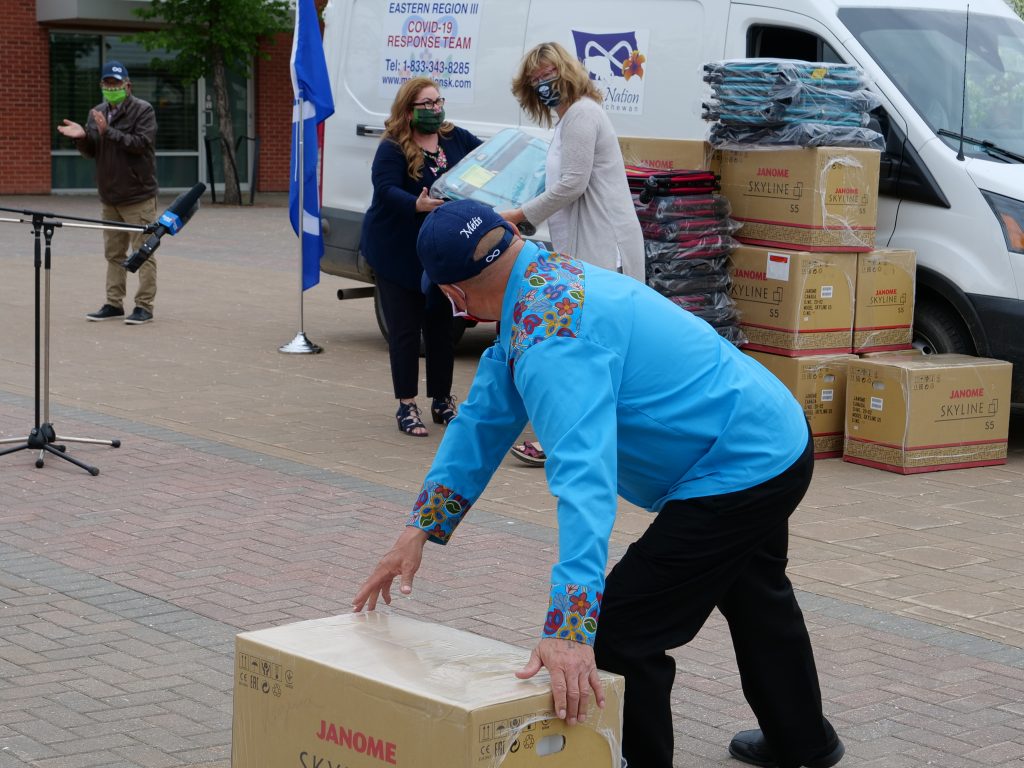 Full media release is here.