Louis Riel's legacy lives on – Riel Day 2020
November 16, 2020 –  When Louis Riel found his calling as a young man, it drove him to action. He sends a message of hope for justice for all Métis people and compels action to rise up and join the fight for Métis rights and recognition. Riel was executed in Regina on this day, 135-years ago. On this, Louis Riel day let's reflect upon his legacy.
Parks Canada helps us honour Riel this year with the following video which celebrates Riel and the Métis people and First Nations partners who stood by his side and paid the ultimate price.
Ensuring the Riel legacy lives on, schools involved in the MN-S Michif Early Learning Pilot Project have shared their classroom Riel Day celebrations. This is the first year for the Métis Nation – Saskatchewan (MN-S) Michif and Dene Early Learning Pilot Programs in the province. There are 130 students enrolled in the program and we are so proud of the students.  We thank the educators in Saskatoon, Regina, La Loche and Ile-a-la-Crosse for their participation and knowledge sharing.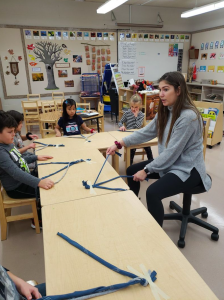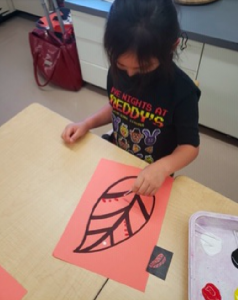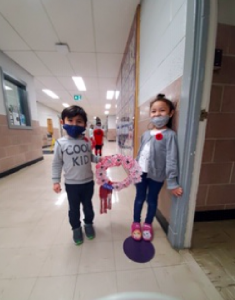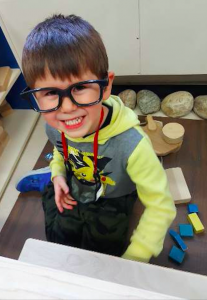 Enjoy this special Louis Riel Day celebration put together by the students at Rossignol Elementary School in the Ile-a-la-Crosse School Division.  They are just some of the 130 students in the province enrolled in the Métis Nation – Saskatchewan Michif and Dene Early Learning Pilot Programs. We thank the educators and students for sharing their progress and their video with us.
To mark the occasion of Riel Day, RCMP raised a Métis flag during a Louis Riel day ceremony in Regina today. A simultaneous event took place in Saskatoon with MN-S President Glen McCallum and Elder Norman Fleury at RCMP headquarters. Elder Fleury assisted with an opening prayer. Métis Nation – Saskatchewan President Glen McCallum said, "Riel believed he acted honestly and that the time will come when the people of Canada will see and acknowledge that. The heroic stand Riel and his people took in Batoche for recognition, self-determination, and self-governance is still alive and well today. We continue to strengthen our relationship with the RCMP and all our working partners, including with the Federal Government, the Province of Saskatchewan, Universities and industry, as we work towards reconciliation. The rights Riel fought for, and believed in, have not been forgotten.  We will continue to progress with preserving our identity, culture, values and language."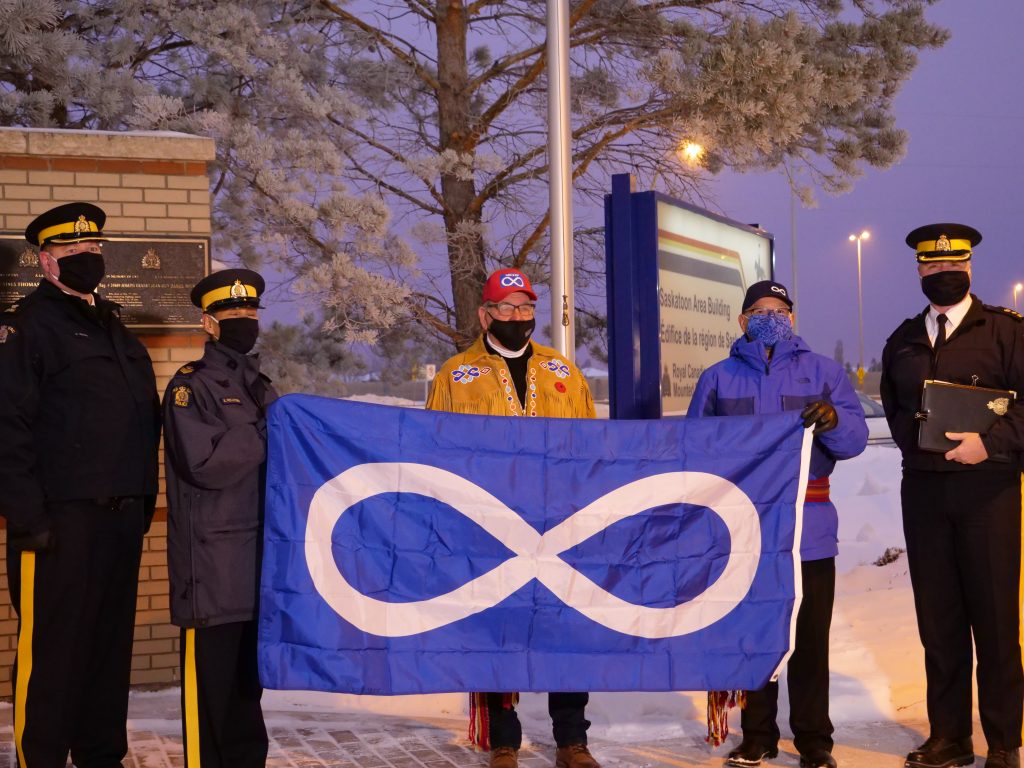 Read the joint RCMP/MN-S media release here.