MN–S Government Supports Early Learning with $3.5 million Local Investment
July 7, 2022 – Métis Nation–Saskatchewan (MN–S) is making a direct investment in its citizens and families with the introduction of the Early Learning and Child Care (ELCC) Community Enhancement Program.
The ELCC Community Enhancement Grant will provide up to $50,000 to Métis Locals to enhance or develop early learning programs and services. Métis language programs, Elder programming and land-based learning for children from birth to eight years old are all eligible.
This new program covers all regions of the province in Saskatchewan's North, Central and South. It benefits our Métis citizens by supporting our MN–S locals and communities with the ability to invest in our children's early learning. This is the first of several such investments by MN–S to be announced. More will follow soon.
A media release is available here.
For more information email [email protected].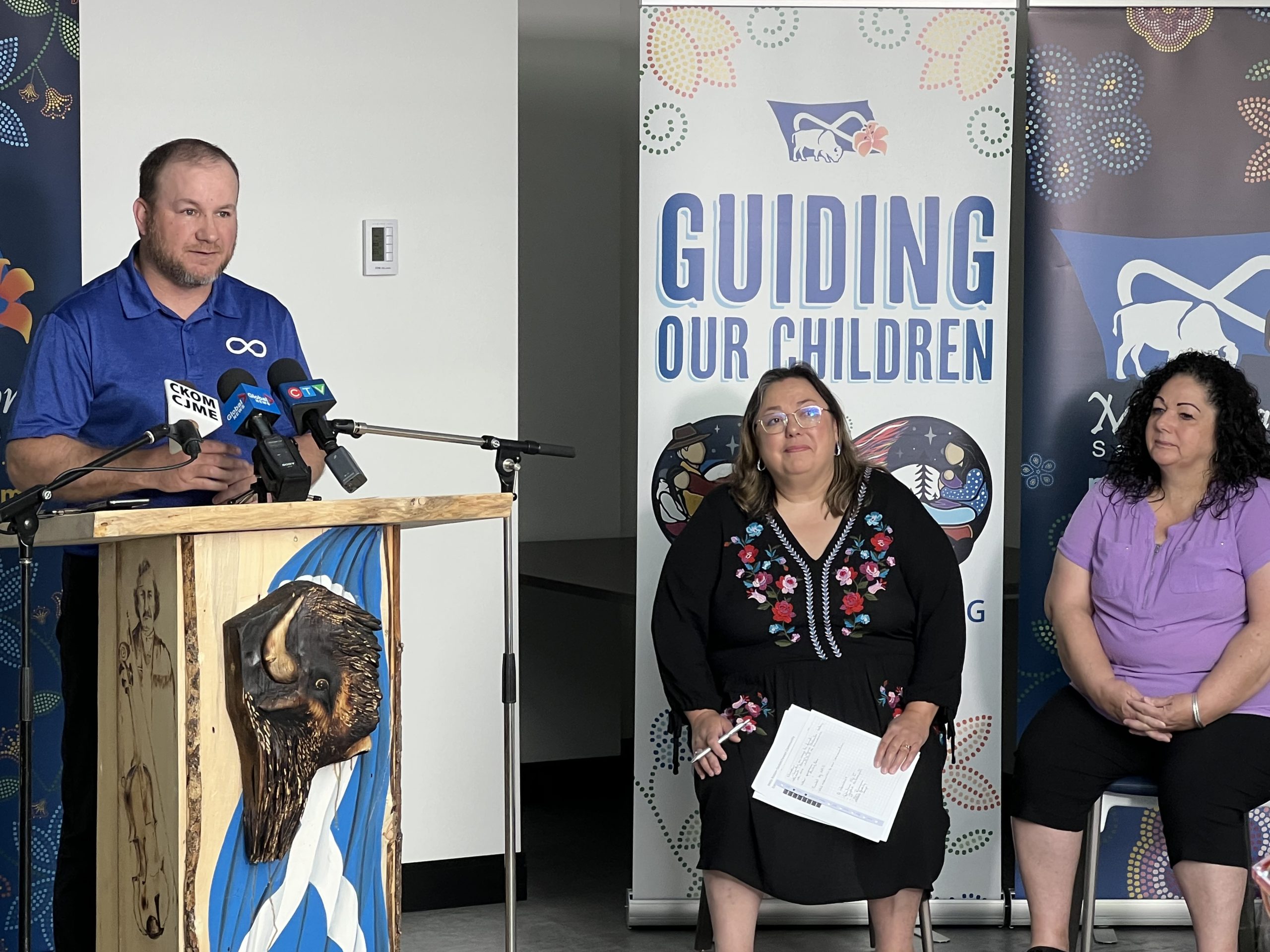 MN–S Minister of Early Learning and Child Care (ELCC) Tim Roussin at the July 7, 2022, media event.