MN–S invests $15 million in Métis Locals, families, and children
July 23, 2022 – At the Back to Batoche 50th Anniversary festival, with children and families celebrating, Métis Nation–Saskatchewan (MN–S) has announced a major investment in our children. By helping Métis families with out-of-pocket expenses, these programs will create opportunities that build strong communities.
Métis Nation–Saskatchewan (MN–S) is investing $15 million in five programs for children:
Child Care Subsidy Program: The MN–S $5.4 million Child Care Subsidy is available to eligible Métis families and will provide up to $300 a month per child to allow families to access child care and seek education and employment opportunities.
Early Years Accessibility Grant Program: MN–S is offering financial assistance to eligible Métis families with children who require specialized supports. Eligible Métis families can receive up to $5000 per year for children from birth to 8 who will have greater independence and accessibility with this assistance.
Early Learning and Child Care (ELCC) Lii Bufloo Backpack Program: Lii bufloo maachi kashkihtow aen pakay – the Buffalo Learning Program, will distribute backpacks of learning materials and school supplies to eligible children under the age of 13.
Early Learning Language Expansion: The MN–S Early Learning Language programs will further expand this fall to include a total of 17 schools and encompass all 12 MN–S regions in the province. Through the teachings of our Elders, Old Ones and Language Keepers, Dene, Heritage Michif, Northern Michif, French Michif, and Cree will be shared with our Métis children and families.
Community Enhancement Grant: Announced earlier this month, the Community Enhancement Grant offers Métis Locals up to $50,000 to enhance or develop Métis language programs, Elder involvement, and land-based learning for children from birth to eight years old.
Grant guidelines and application form are here.
A media release is here.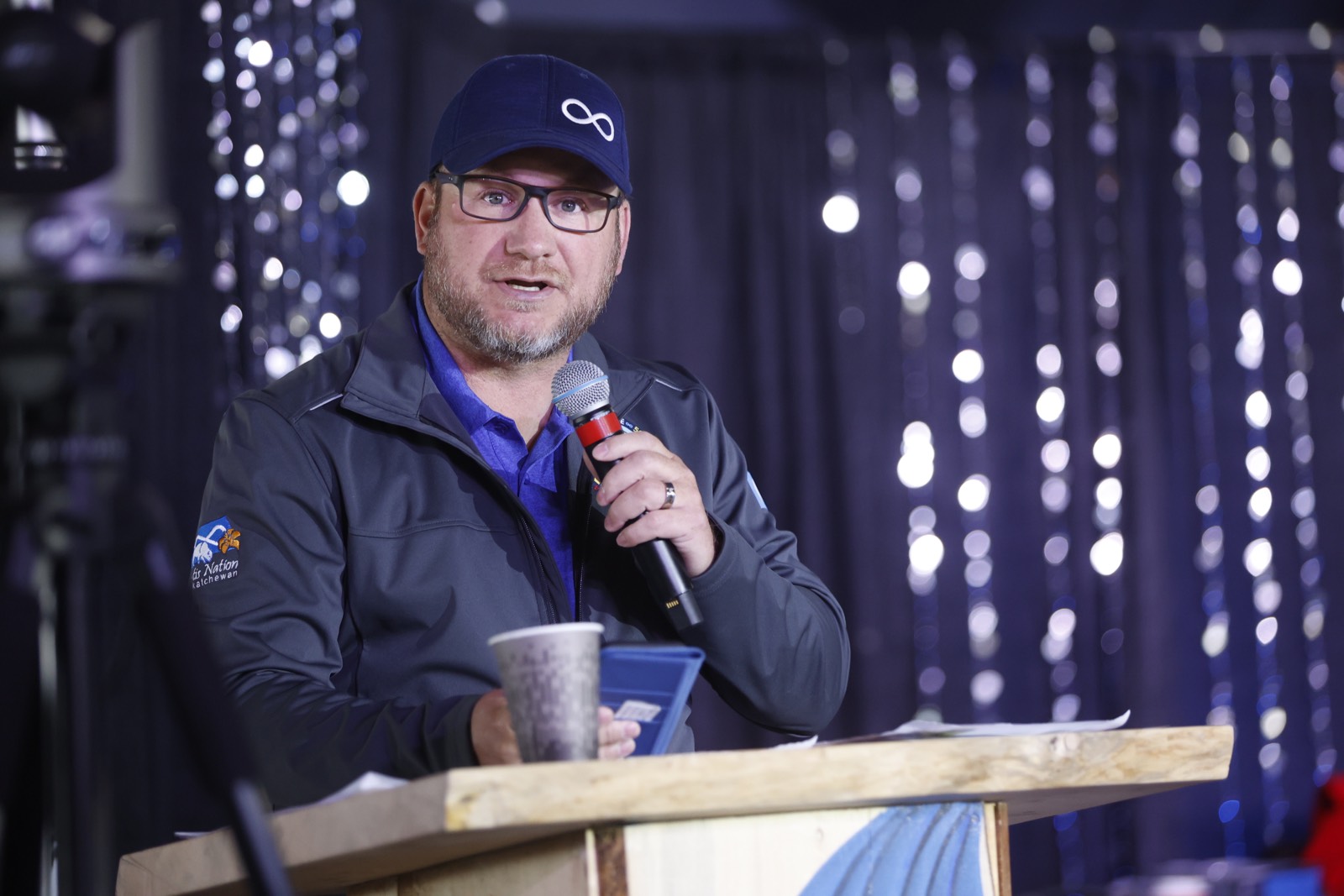 MN–S Early Learning and Child Care Minister Tim Roussin at Batoche – July 23, 2022