Early Childhood Educators recognized for inspiring children through Métis culture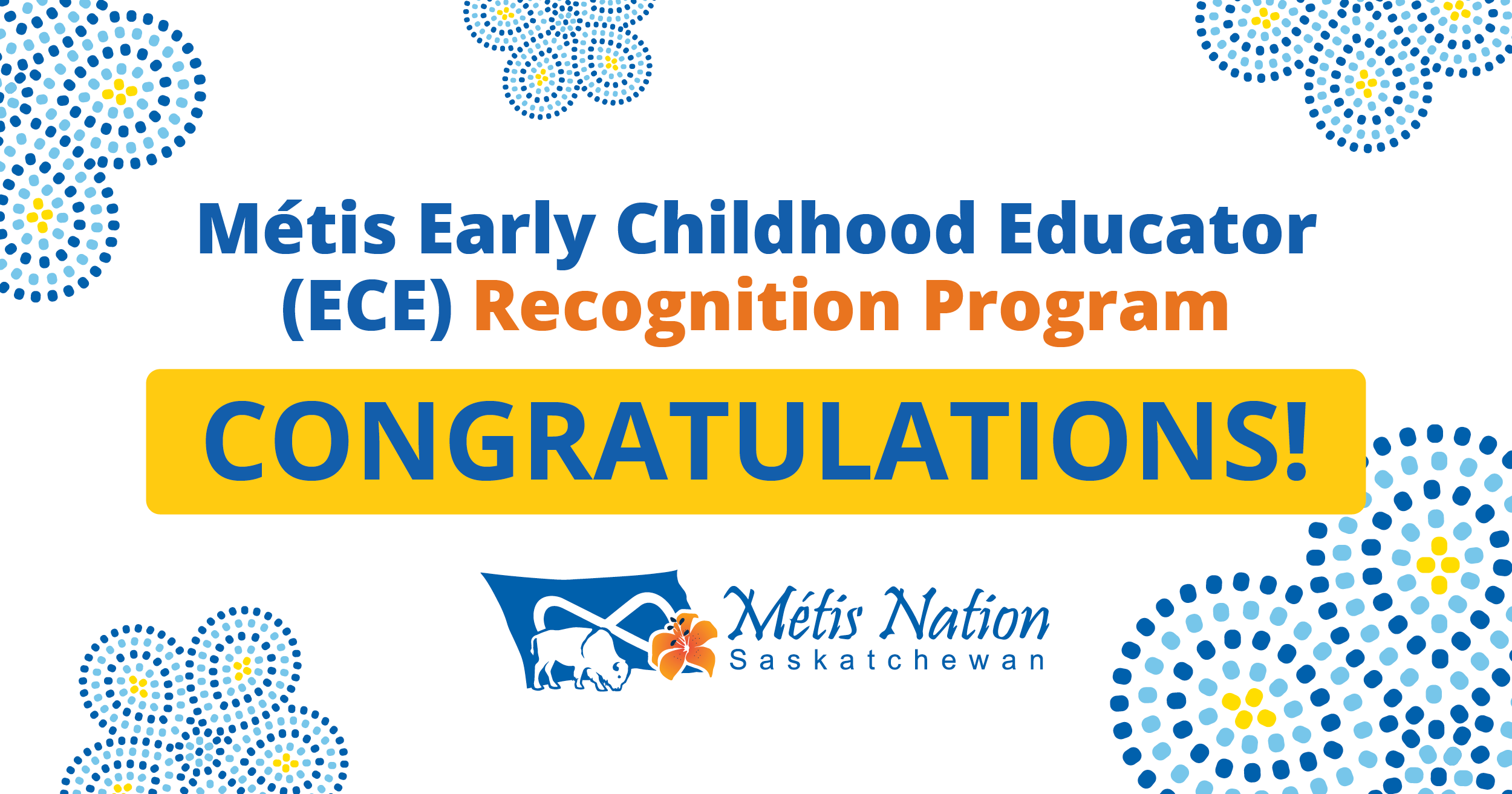 August 26, 2022 – Métis Nation–Saskatchewan (MN–S) is recognizing early learning educators in the province for the work they do to enhance Métis culture in their programs.
This is the first year for the MN–S Métis Early Childhood Educator (ECE) Recognition Program. Twelve Métis citizens have been selected for their exemplary work:
Lucille Pelly – Cumberland House                Samantha Mills – Saskatoon
Anita Uhl –                                                     Jeanette McKay – Green Lake
Kathleen Murray – Meadow Lake                 Kirsten Belliveau – Nipawin
Danielle King – Meadow Lake                      Darcie King – Meadow Lake
Karlie Harris – Prince Albert                         Brittany Corrigal – Île-à-la-Crosse
Adrienne Reinson – Regina                          Ranelle Roy – Île-à-la-Crosse
Congratulations to these individuals for going above and beyond to enhance Métis culture and tradition within their child care programs. MN–S celebrates this year's recipients.

MN–S Early Childhood Educator Recognition recipients honoured at Dakota Dunes banquet August 27, 2022.