New Research Chair at USask a first in Canada
February 7, 2023 – Métis Nation–Saskatchewan (MN–S) and the University of Saskatchewan have introduced the Johnson Shoyama Graduate School of Public Policy (JSGS) Research Chair in Métis Governance and Policy.
This is the first Research Chair of its kind in the country and will be occupied by Dr. Kurtis Boyer. Dr. Boyer's  role is to enhance the decision-making voice of our Métis Nation and develop a Métis governance training program.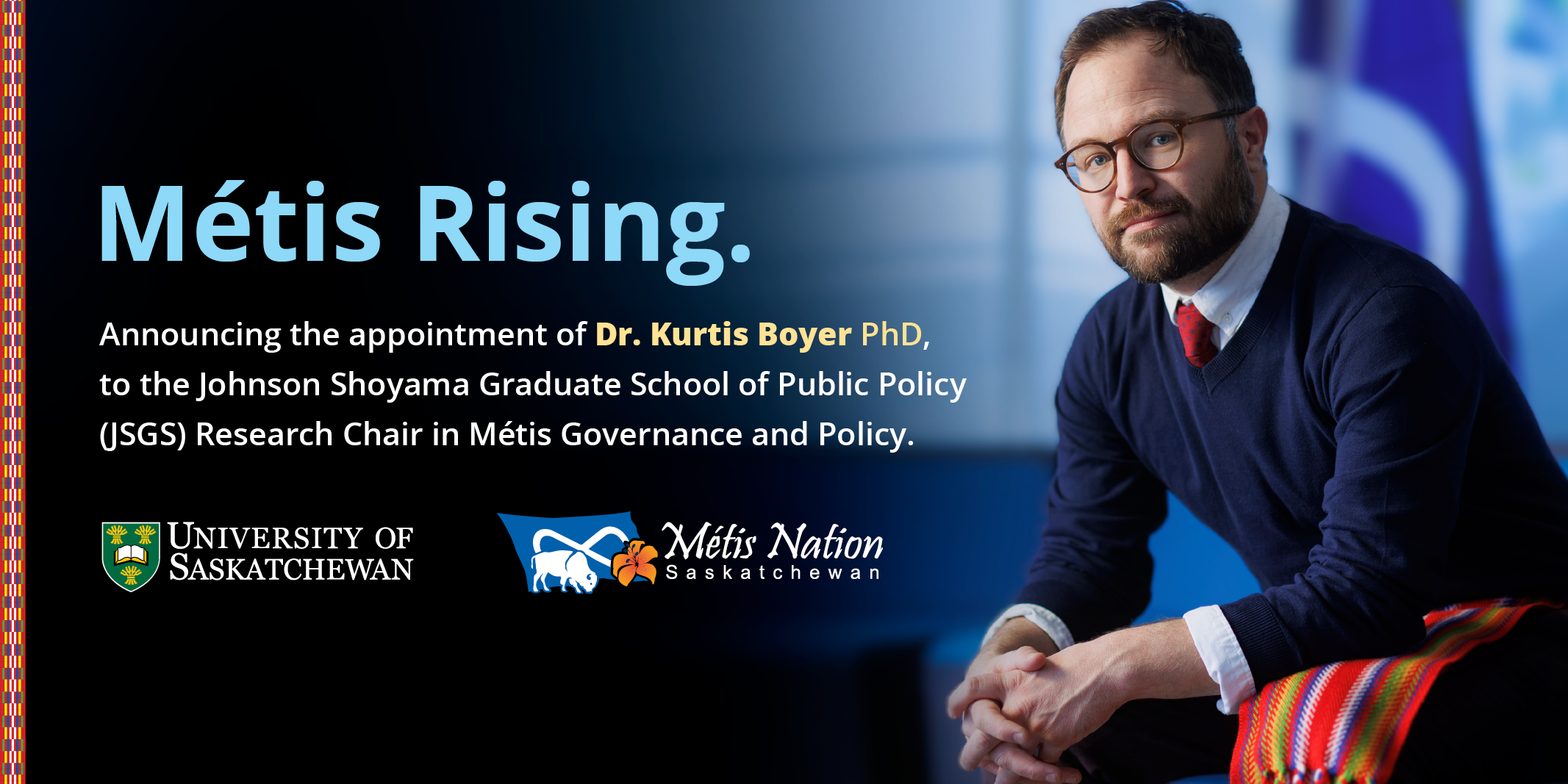 MN–S and USask and JSGS have committed more than $1 million over four years to support the Research Chair. Funds will also go toward providing scholarships and internship opportunities for Métis students.
Watch the Tuesday, February 7, 2023 announcement here.
A media release is available here.