Métis citizens decorated for outstanding community contributions
March 1, 2023 – She was the longest reigning royal in history and her contributions to country were many. Prior to the passing of Queen Elizabeth II, a commemorative medal was created in tribute to her accession to the throne as Queen of Canada 70 years previous.
Métis Nation–Saskatchewan (MN–S) is honoured to be able to recognize some of its extraordinary citizens for their outstanding contributions to their communities and our province in three separate, special award galas to bestow the Queen's Platinum Jubilee.
The following individuals were recognized in Saskatoon, Regina, and Prince Albert ceremonies: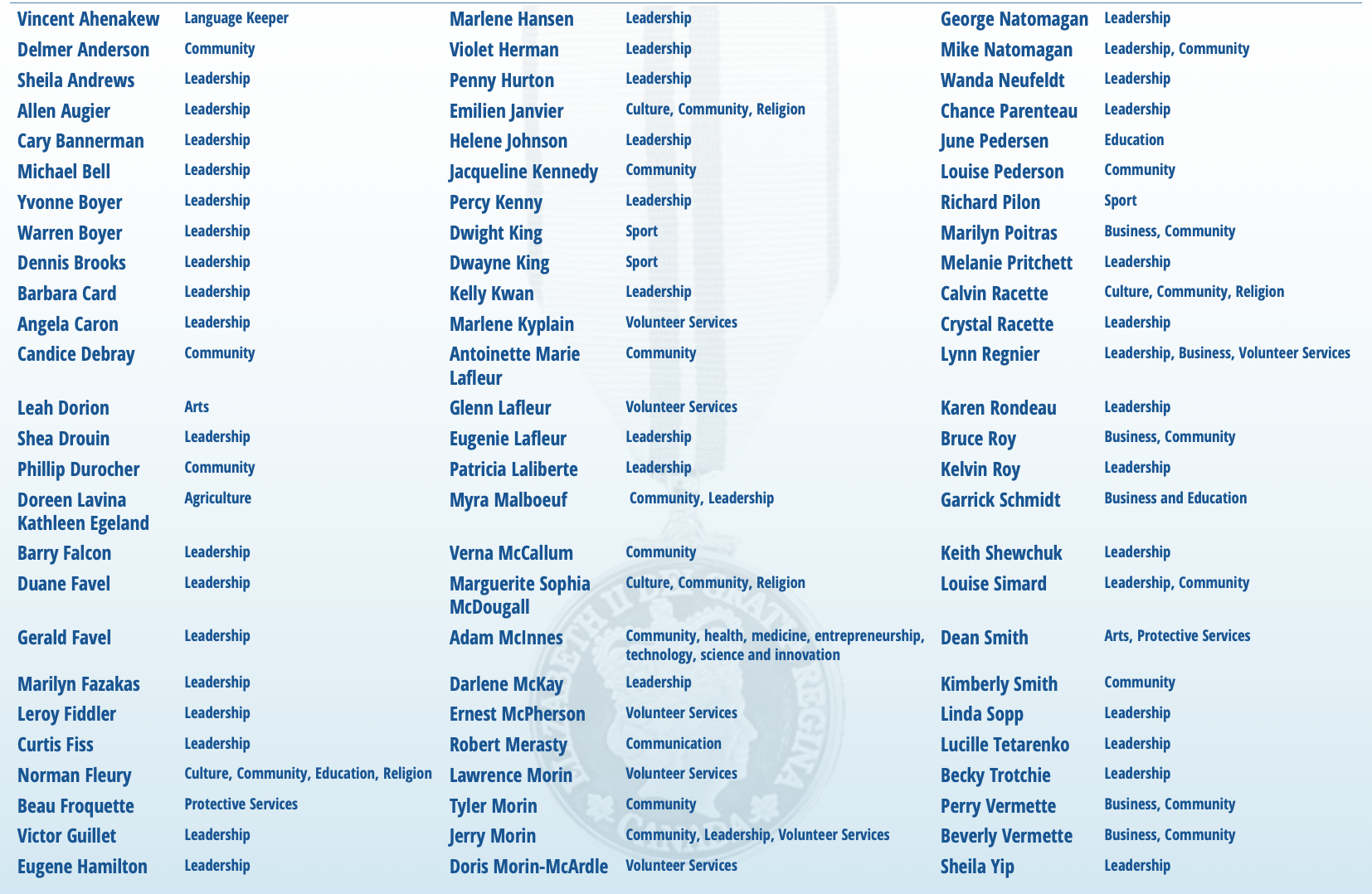 We congratulate these individuals and all Métis citizens who give their time, energy and heart for the betterment of their communities, this province, and our Métis Nation.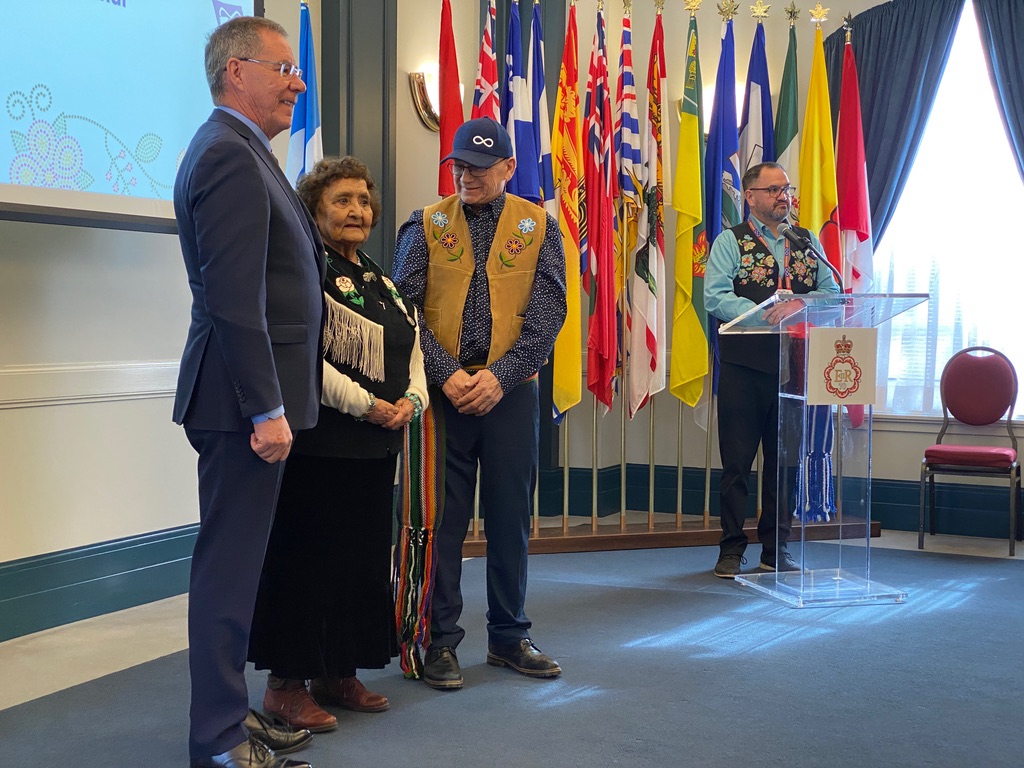 (L to R) Lieutenant Governor of Saskatchewan Russ Mirasty, Elder Joanna Potuindi, MN–S President Glen McCallum and MN–S 'Wandering Métis' Jason McKay at Government House in Regina, March 1, 2023.