MN–S celebrates contributors to Métis-specific Cancer Care Guidebook & Journal
March 5, 2023 – When you or someone you love receives a cancer diagnosis, life takes a very different turn. It can be an intimidating and frightening journey filled with more questions than answers.
Over the last two years, the Métis Nation–Saskatchewan (MN–S) Health Department has spent time engaging Métis cancer patients and families in the north, central and south regions of the province to identify gaps in service. Through that dedicated process, MN–S has published the Métis Patient Cancer Care Guidebook and Journal. These resources provide Métis cancer patients with culturally relevant and accessible information, including travel program details and a list of available services and supports for easy reference.
The development of these important resources would not have been possible without the support of our partners at the Saskatchewan Cancer Agency (SCA), USask Department of Community Health and Epidemiology, the Canadian Partnership Against Cancer (CPAC), and the Saskatchewan Health Authority (SHA).
MN–S hosted a special luncheon to thank all the Guidebook and Journal contributors today in Saskatoon.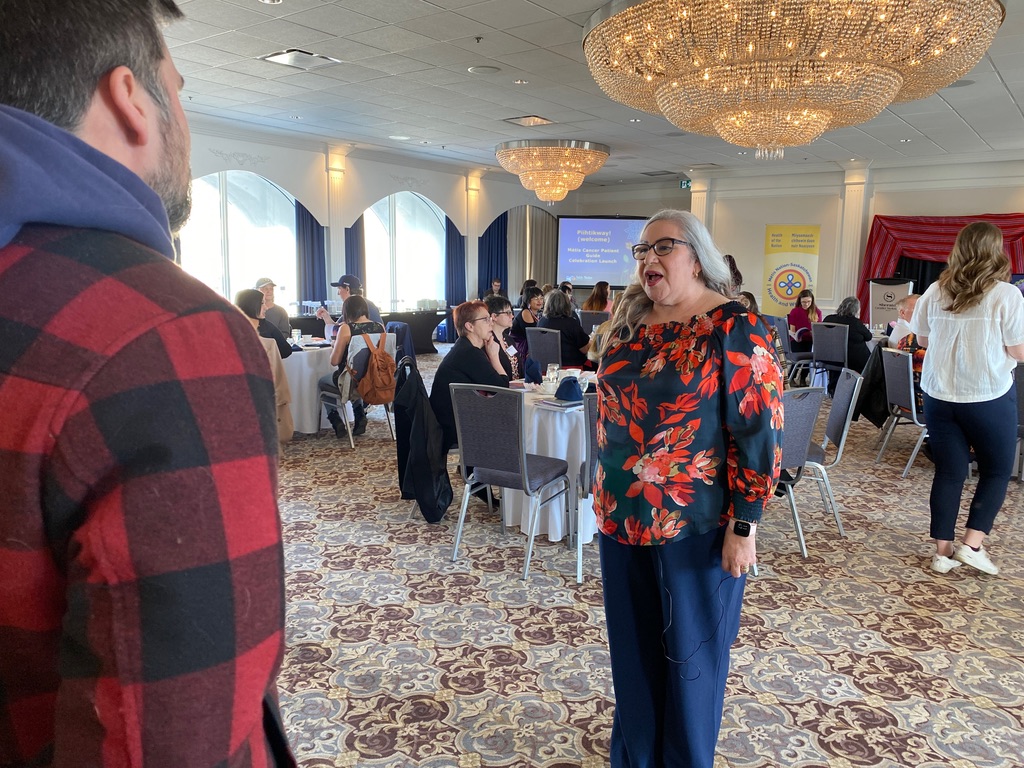 MN–S Health Minister Marg Friesen at launch of Métis Patient Cancer Care Guidebook and Journal – Saskatoon, 2023
Click here for the MN–S Métis Patient Cancer Care Guidebook and Journal or obtain copies from any MN–S Regional Office or Cancer Centre in Saskatoon and Regina.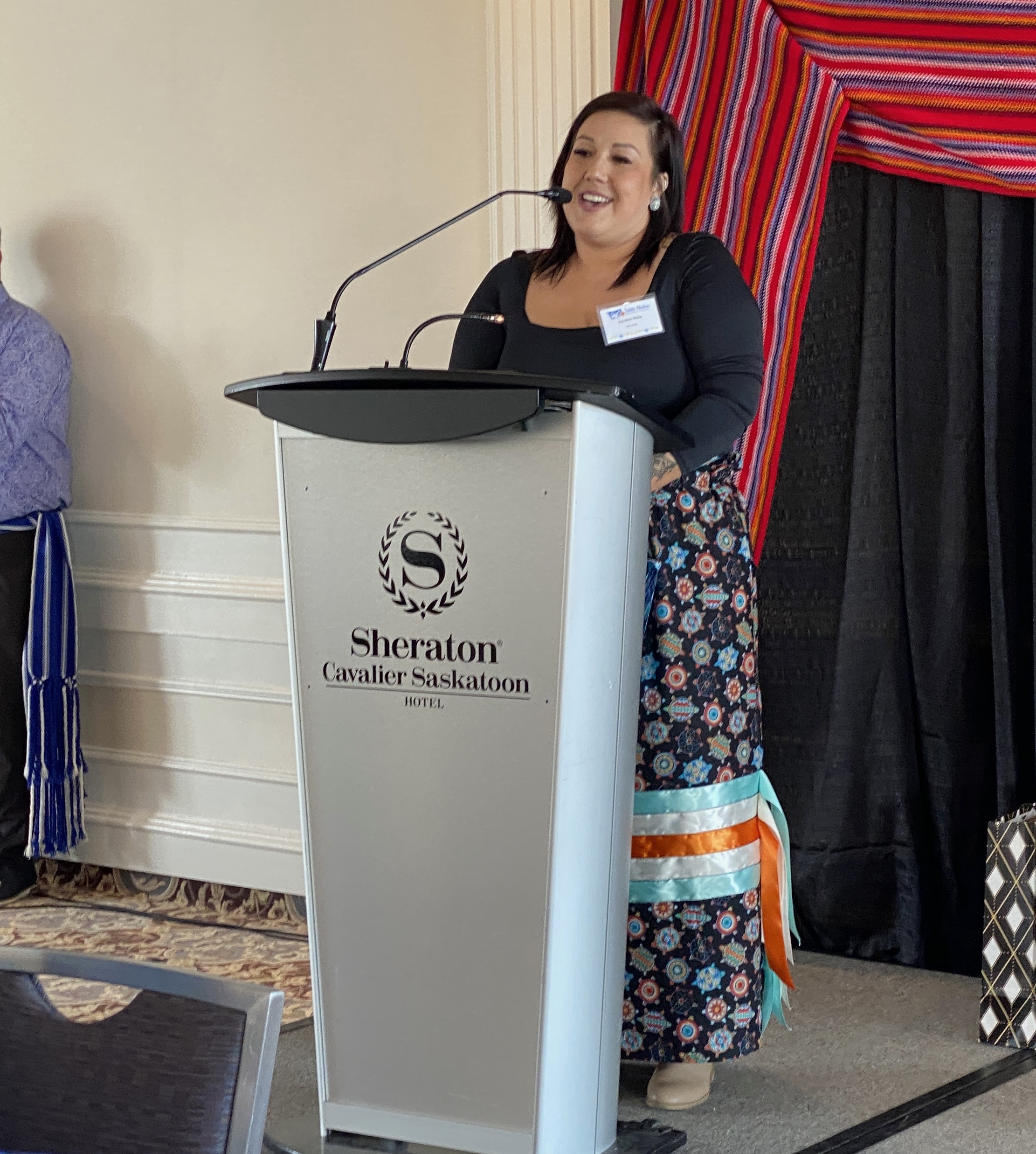 Cancer survivor and Métis Patient Cancer Care Guidebook contributor, Candice Waite – Saskatoon, 2023