MN–S Cardiovascular Disease, Supportive Care, and Palliative Care Patient Guidebooks
April 6, 2023 – Métis Nation­–Saskatchewan (MN–S) is creating a series of guidebooks to support Métis people as they navigate the healthcare system. To develop content, we're looking for involvement from those with lived or personal experience with cardiovascular disease, supportive care, or palliative care.
If you'd like to participate, share your stories and experiences by scheduling a one-on-one phone conversation or send in an audio, video, or written submission. There will also be an opportunity to provide feedback on guidebook drafts. Interviews will be held in April and May, 2023. Audio, video, or written submissions will be accepted until mid-May. An honorarium will be provided to participants.
Please direct inquiries to the contacts listed below.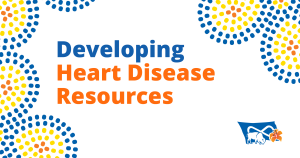 The Cardiovascular Disease Project Team invites Métis citizens with heart and circulatory system diseases to share their stories. Examples of cardiovascular disease include heart attack (or coronary artery disease/ischemic heart disease), angina, stroke, peripheral vascular disease, heart failure, arrhythmia (irregular heartbeat), and hypertension (high blood pressure).
Connect with us:
Emelie – [email protected]
Sydney – (306) 290-6048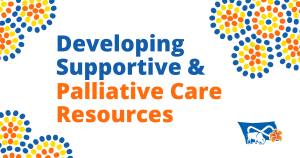 Supportive care
Supportive care includes services required to achieve optimal health and wellness, including physical, emotional, social, psychological, cultural, informational, spiritual, and practical supports. Examples include but are not limited to assisted living, home care, respite, long-term care, palliative care, post-surgery care, non-medical supports for chronic diseases (including cancers), mobility supports, and mental health and addictions care.
Connect with us:
Sydney – (306) 290-6048 or [email protected]
Palliative care

Palliative care is a type of health care for patients and families facing life-limiting illness. Palliative care helps patients achieve the best possible quality of life until and throughout the last stages of their illness. Palliative care is sometimes considered end-of-life care, with a focus on comfort.
Connect with us:
Sydney – (306) 290-6048 or [email protected]