A historic agreement signed between MN–S, Northern Region II, and NexGen
June 15, 2023 – Métis Nation–Saskatchewan (MN–S), Northern Region II (NRII), and NexGen Energy have signed the single largest Métis Impact Benefit Agreement (IBA) in Canada. This deal will give our northern communities economic stability through development opportunities for generations, and sets a precedent for other Métis Nations to follow.
The Impact Benefits Agreement (IBA) between all seven Métis Locals in NRII, MN–S, and NexGen is on the proposed Rook I uranium mine and mill development project north of La Loche.
A media release is here.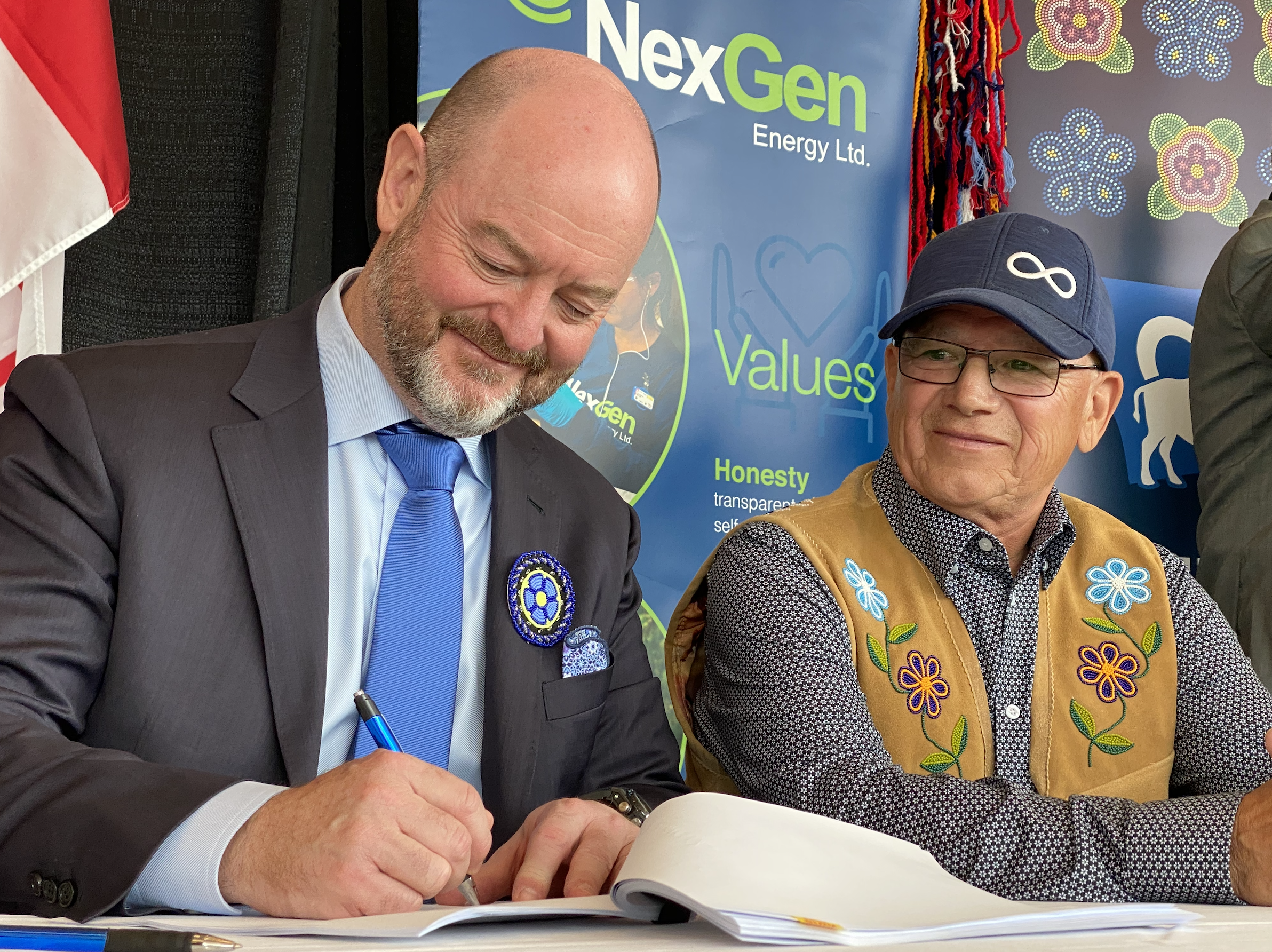 NexGen Energy CEO Leigh Curyer and MN–S President Glen McCallum sign Impact Benefits Agreement, Saskatoon, June 2023