Métis Self-Government Recognition, Bill C-53, introduced in the House of Commons
June 21, 2023 – It is a day Métis Leader Louis Riel envisioned. Members of the Métis Nation government of Saskatchewan sat in the House of Commons today to hear the introduction and second reading of Bill C-53  – the Act respecting the recognition of certain Métis governments in Alberta, Ontario and Saskatchewan, to give effect to treaties with those governments and to make consequential amendments to other Acts.
This is the first step in a process that will see Canada recognize Métis people in a meaningful way and move us closer to true self-determination.
Link to the media release in English here and in French here.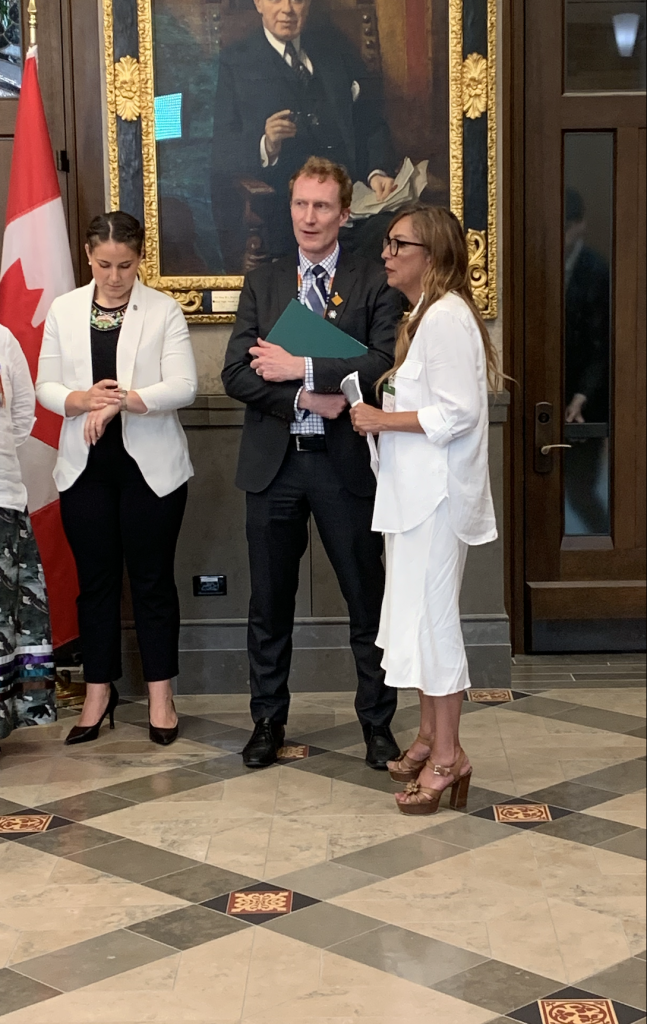 Lto R – MNC President Cassidy Caron, Crown-Indigenous Affairs Minister Marc Miller, MN–S Vice President Michelle LeClair, Parliament Hill, June 2023