Back to Batoche Days opens with ceremony and celebration
July 21, 2023 – Batoche, SK – It is the largest outdoor celebration of Métis identity, culture, values, and language. The Back to Batoche Days festival is officially underway in Saskatchewan.
Opening ceremonies this morning helped to welcome the nation to Batoche with greetings from Métis Nation–Saskatchewan (MN–S) President Glen McCallum, Saskatchewan Premier Scott Moe, and Métis National Council (MNC) President Cassidy Caron.
The four-day festival, themed the Year of the Youth, runs through Sunday, July 23. A media release is here.
The schedule of events can be found here.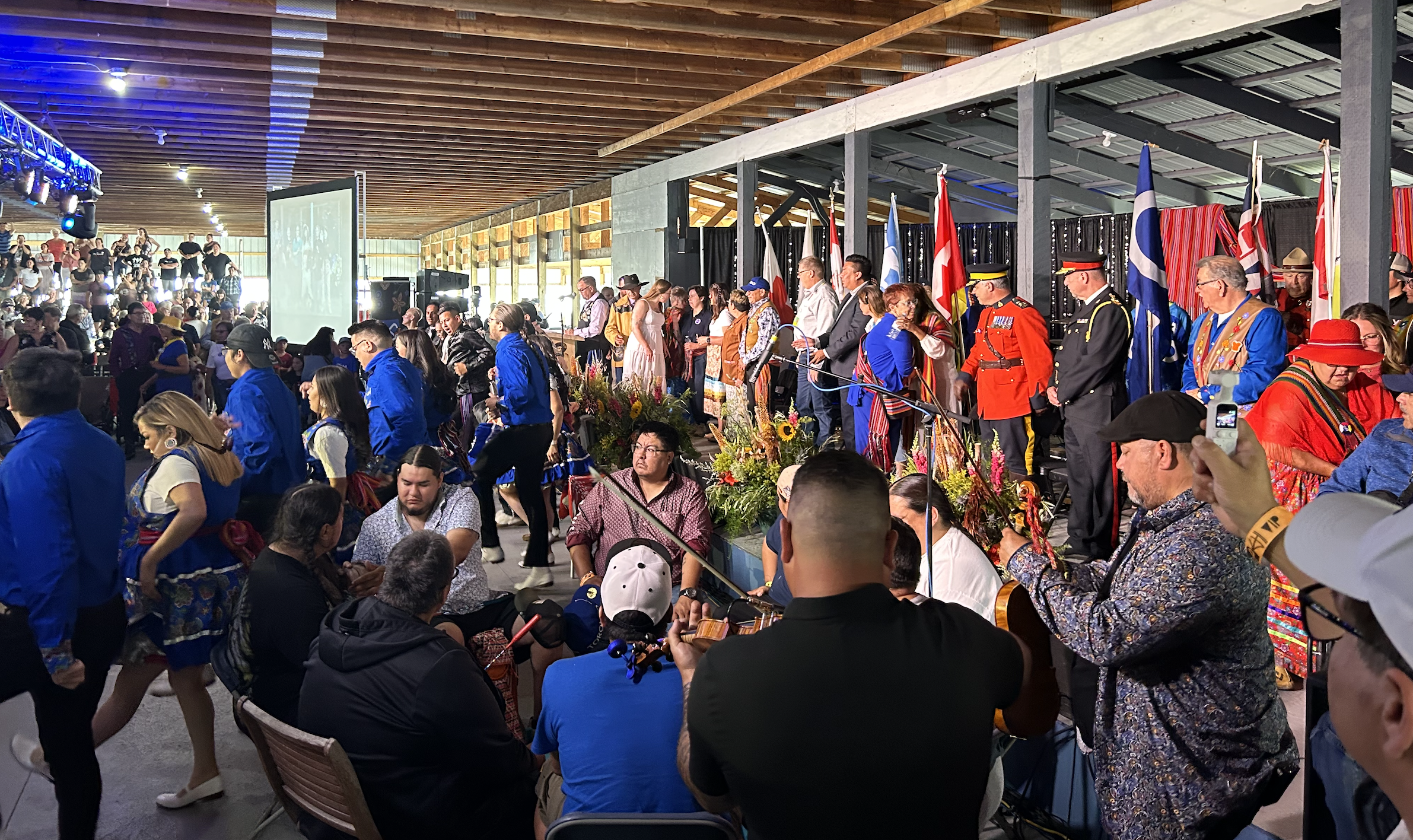 Back to Batoche Days 2023 official opening