Metis Nation–Saskatchewan pays tribute to Veterans and their families
November 8, 2023 – Batoche, SK – Despite playing significant roles in wars and conflicts engaged by Canada, Métis veterans remain the 'forgotten warriors'.
Today, at a special private ceremony at Batoche, Métis Nation–Saskatchewan (MN–S) hosted veterans and their families, and paid homage to their dedication and unwavering commitment to our Métis Nation. The intimate gathering featured veterans, their families, and special guests.
A media release is here.
Watch the 2023 MN–S Indigenous Veterans Day service here.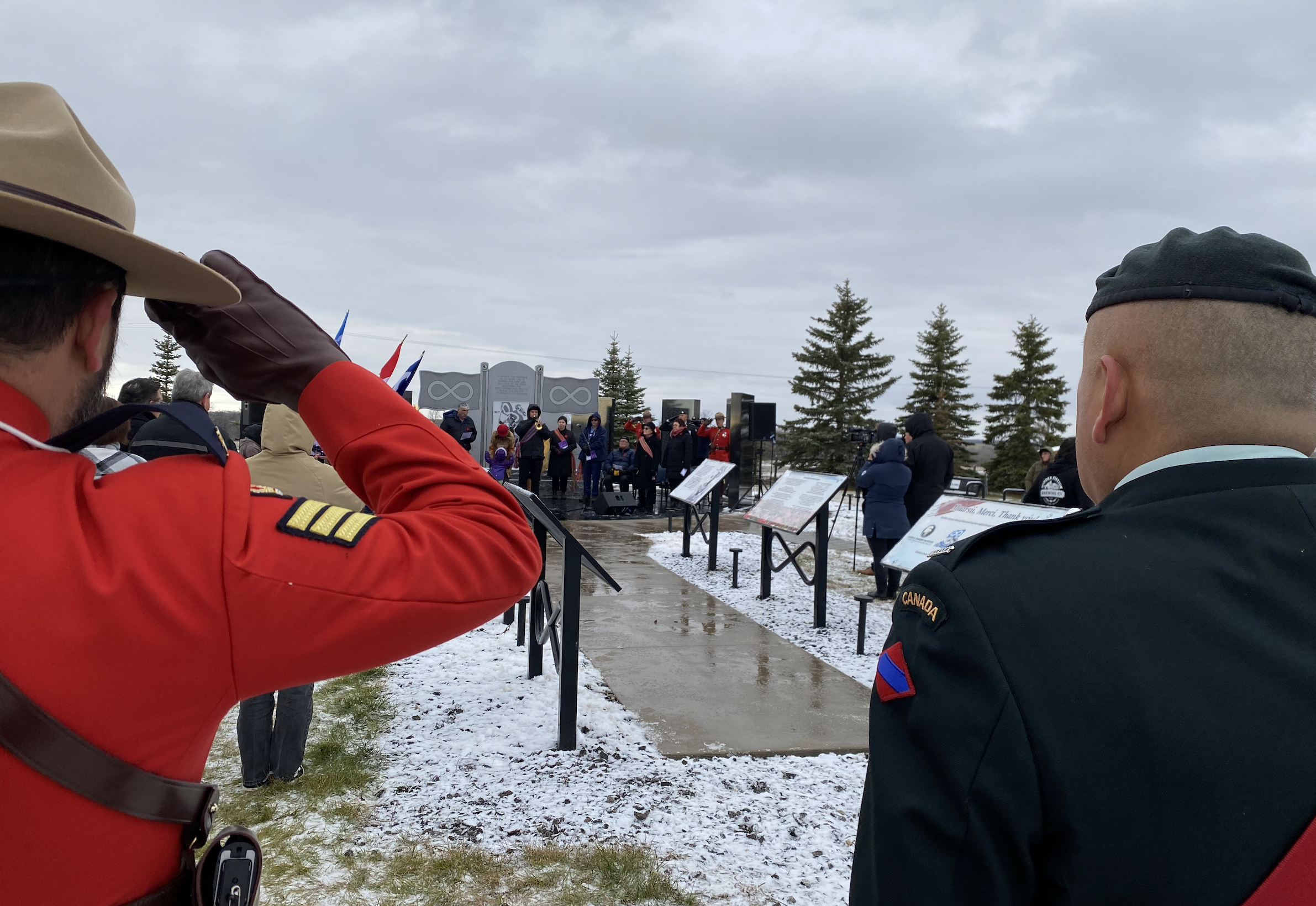 2023 MN–S Indigenous Veterans Day service at Batoche