MN-S hosts information/input sessions on UNDRIP
October 29, 2020 – Métis Nation – Saskatchewan (MN–S) invites our Citizen's participation in virtual information sessions to learn about and provide feedback on the Federal government's legislative proposal on the United Nations Declaration on the Rights of Indigenous Peoples (UNDRIP).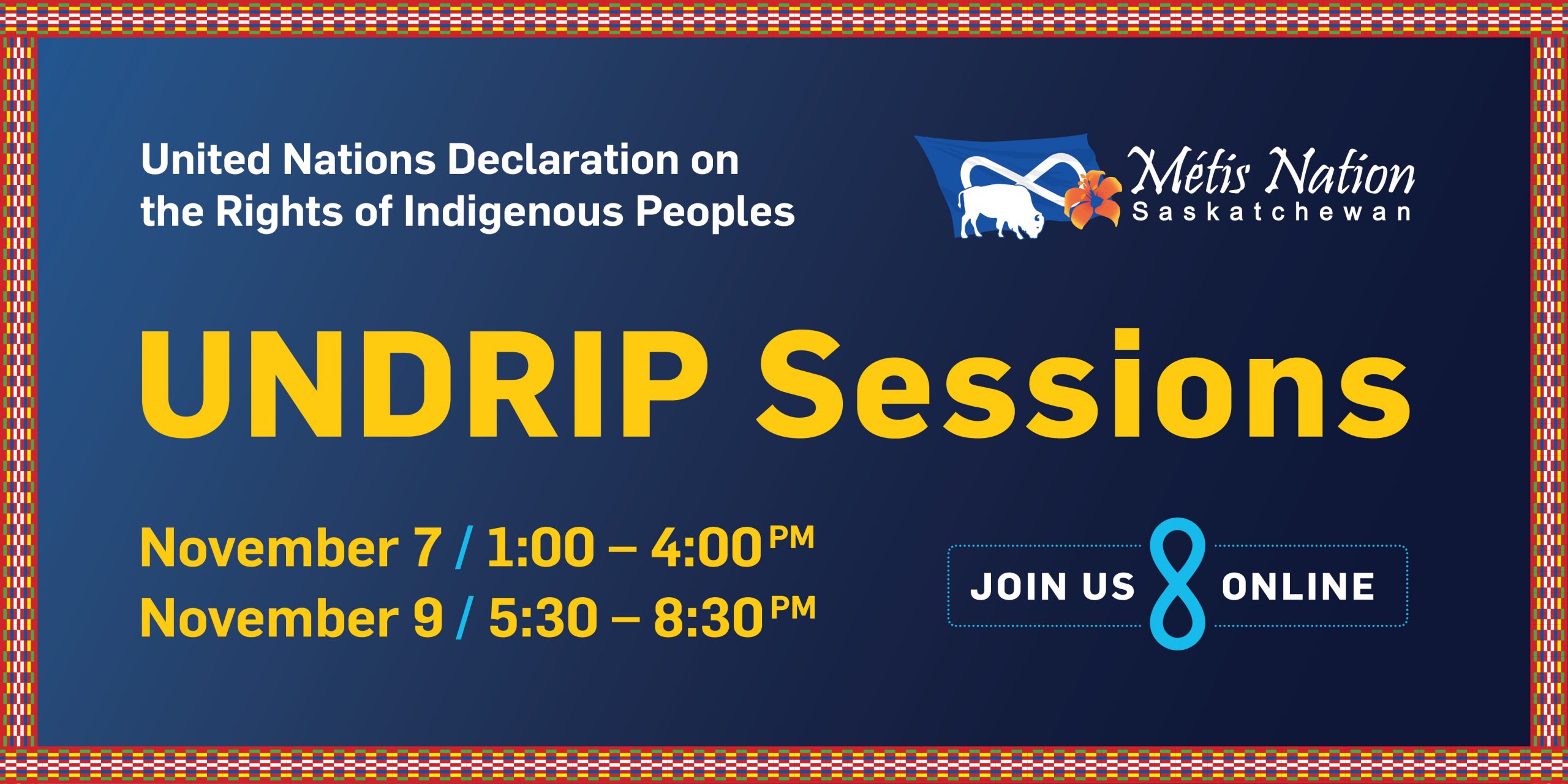 This will be an important conversation about what implementing UNDRIP could mean for our Nation and for the protection and assertion of Métis rights. As Métis Citizens, and rights holders, we have a real opportunity to shape our futures and the future of generations to come. 
A copy of UNDRIP is available here.
A fact sheet on UNDRIP is available here.
Join us November 7th, 2020 from 1:00 pm to 4:00 pm or November 9th from 5:30 to 8:30 pm.
There is only the need to attend one session as the content is the same for both.
To Register for the November 7th Session click here.To Register for the November 9th Session click here.
If you are unable to join, we would still like to hear from you – email [email protected]
A letter from President McCallum is available here.