A Nation's Life Celebration – the Tammy Mah Memorial
January 12, 2023 – Citizens from across the Métis Homeland are invited to join Métis Nation–Saskatchewan (MN–S) in celebrating the legacy of Tammy Mah.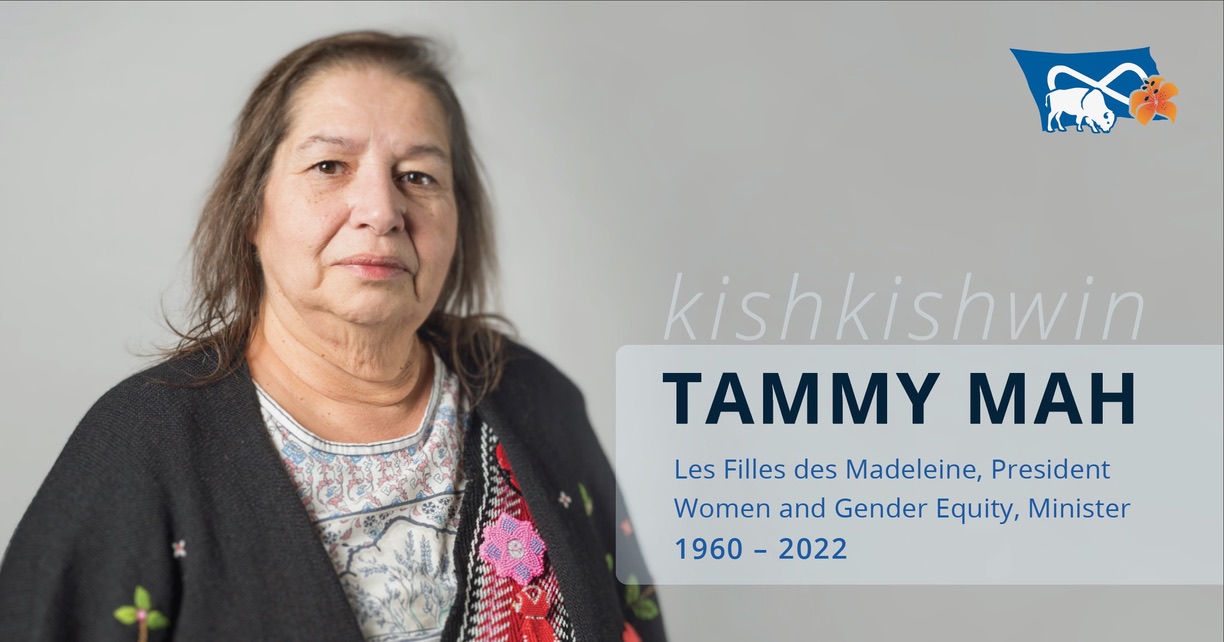 Tammy dedicated her life to helping others. She was a strong advocate for the rights of Métis women in her community, in her region and across the country. Recently appointed the MN–S Minister of Women and Gender Equity, Tammy was eager to engage with citizens in her new portfolio. As President of Les Filles des Madeleine and Vice President of Les Femmes Michif Otipemisiwak, Tammy tackled important issues that mattered to many.
Sadly, our Métis nation lost Tammy in November. She was 62 years old when she succumbed to cancer.
Join MN–S for 'A Nation's Life Celebration – the Tammy Mah Memorial' on Wednesday, January 25, 2023, at 10 am in Hall B at Prairieland Park in Saskatoon. Everyone is welcome to pay their respects. Please RSVP your intention to attend at [email protected].
For those unable to be there in-person, a live stream is available at https://metisnationsk.com/.  Let's honour and celebrate Tammy's life together as a Métis nation.